Cincinnati Eurostyle Cabinetry Installation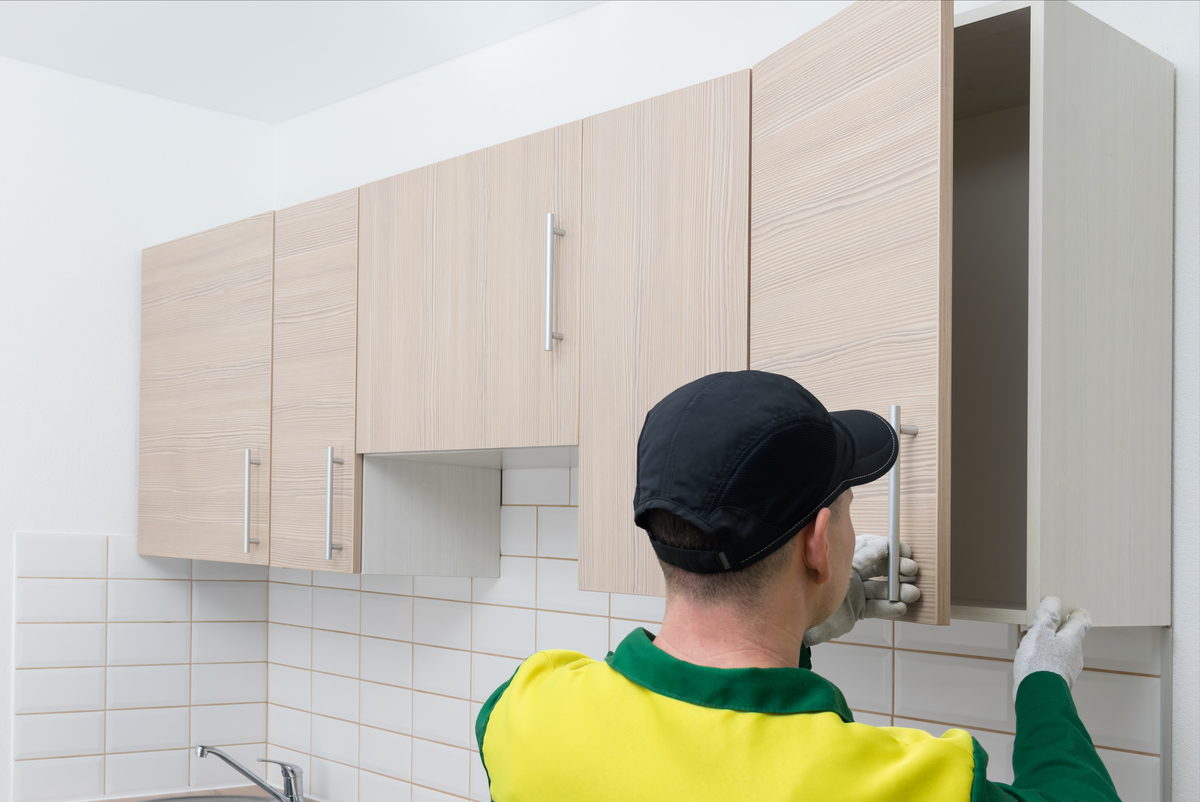 Customized Cabinetry and Installation
Most cabinet companies offer the same old cookie-cutter cabinets you can find in any big box store. But at Cooknee, you can get cabinets perfect for your style. We take pride in offering a wide range of cabinetry options, from modern and sleek to traditional and timeless, ensuring that we have the perfect fit for your kitchen, bath, or any space in your home.
Our installation team is highly skilled and experienced, guaranteeing that your cabinetry is not only functional and beautiful but also installed with the utmost attention to detail. With Cooknee, you can trust that your cabinetry installation will exceed your expectations and enhance the overall look and functionality of your space.
Our Cabinetry Installation Process
Experience a seamless and efficient cabinetry installation process with Cooknee. With our focus on minimizing delays, optimizing space preparation, and keeping you informed throughout, we strive to ensure a timely and satisfactory installation of your pre-designed or custom cabinetry.
First Appointment: Initial Consultation and Design
Our cabinetry installation process begins with an initial consultation and design phase. During this stage, our team of experts will meet with you to discuss your cabinetry needs, preferences, and desired style. We will take measurements of your space and provide guidance on selecting pre-designed or custom cabinetry options that best suit your requirements. This collaborative process ensures that the design aligns with your vision and sets the foundation for a successful installation.
Second Appointment: Material Selection and Ordering
Once the design is finalized, we move on to the material selection and ordering stage. Our team will assist you in choosing the right materials, finishes, and hardware for your cabinetry, considering factors such as durability, aesthetics, and functionality. We work with trusted suppliers and manufacturers to ensure high-quality materials for your project. Once the selections are made, we will place the order and coordinate the delivery to ensure a smooth transition to the next stage.
Third Appointment: Preparation and Installation
In this stage, we focus on preparing your space for the installation of the cabinetry. Our skilled installers will carefully assess the site, ensuring that it is ready for the installation process. This may involve removing existing cabinetry, making necessary adjustments, and ensuring the space is clean and properly prepped. Once the preparations are complete, our team will expertly install your cabinetry, paying attention to detail for a precise fit. Throughout the installation, we prioritize open communication about the progress.
Finalization: Final Touches and Completion
The final stage of our cabinetry installation process involves adding the finishing touches and ensuring that every detail is perfect. Our team will make sure that all hardware, such as handles and knobs, are securely attached. We will inspect the cabinetry for any adjustments needed, ensuring that everything is aligned, functioning correctly, and meeting your expectations. Once we have completed these final touches, we will do a thorough clean-up of the installation area, leaving you with beautifully installed cabinetry that enhances your space.
Contact Cooknee today to embark on a transformative installation journey that seamlessly combines functionality and style. Let us bring your vision to life, creating a personalized environment that reflects your unique taste and enhances your everyday life.