Cincinnati Eurostyle Cabinetry Design
Customized Cabinetry Design and Full-Service Remodeling
Our team of experts is dedicated to working closely with you to design the perfect cabinetry for your space. We understand that your cabinets should not only be functional but also a reflection of your unique style. With a wide range of materials, finishes, and hardware options available, we offer endless possibilities to customize your cabinets and create a truly personalized space.
Our commitment to excellence extends beyond custom cabinetry design. We are proud to provide full-service remodeling solutions to help you achieve your dream space from start to finish. Our team of experts will guide you through every step of the process, from conceptualization to implementation. Whether it's countertops, backsplashes, lighting, or hardware, we will design and incorporate all the elements needed to bring your vision to life.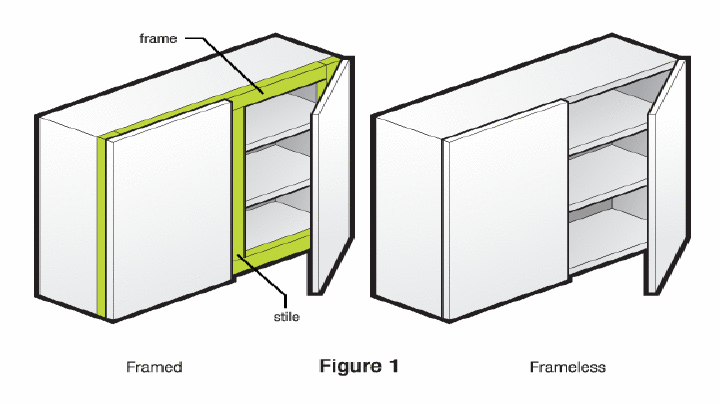 What is European Style Cabinetry?
European-style cabinetry, also known as frameless cabinetry, is a type of kitchen or bathroom cabinetry that originated in Europe and has become increasingly popular in the United States in recent years.
European-style cabinetry eliminates the face frame on the front of the cabinet box which causes unsightly gaps. Instead, the doors and drawer fully overlay the front of the box, giving the cabinets a seamless, modern look.
Our European-style cabinets are constructed with a thick and durable box, which allows for a wider range of materials to be used for the door and drawer fronts, such as glass, metal, or high-gloss finishes.
Euro-style cabinetry is not just a design style, it's a way of building cabinets that maximizes space and functionality. At Cooknee, we are passionate about bringing this level of design and innovation to our customers.

Our Step-By-Step
Cabinet

Design Process

Prepare for a personalized design experience by reflecting on your preferences and needs before our first appointment. Our team is eager to bring your vision to life and create a space that reflects your unique style. Get ready for an exciting design journey filled with creativity and collaboration.
First Appointment: In-person Design Consultation
During the first appointment of our design process, we prioritize a face-to-face meeting to gain a clear understanding of your vision and requirements. Our design team will carefully listen to your ideas, preferences, and any specific measurements or layout details you may have. This initial consultation serves as the foundation for creating a personalized and functional design plan for your space. We provide an initial quote at no charge, taking into consideration the information gathered during the consultation.
Second Appointment: Review and Design Changes
In the second appointment, we present you with the design concept we have developed based on our discussions in the initial consultation. This design presentation will showcase a detailed visual representation, incorporating your desired style, aesthetic preferences, and functional needs. We encourage your feedback and suggestions to ensure that the design aligns perfectly with your vision. If any style or design changes are required, we make them promptly and efficiently, ensuring your satisfaction with the final design.
Third Appointment: Onsite Measurement and Deposit
After finalizing the design concept, we move on to the third appointment, where we visit the project site to take precise measurements. These measurements are essential for the accurate ordering and installation of your custom cabinets. We may require a deposit to continue with the design process or place an order for the cabinets. The deposit serves as a commitment from both parties and helps us proceed smoothly with the subsequent steps of the design process.
Finalization: Cabinet Order and Selections
The finalization stage marks a significant milestone in our design process. With the measurements in hand, we proceed to place the cabinet order, ensuring that the materials, finishes, and styles align perfectly with your preferences. We guide you through the selection of hardware and countertops, considering both aesthetic appeal and functional requirements. Our team provides expert advice and suggestions to help you make informed decisions that enhance the overall design.
Contact Cooknee today to begin your journey toward a beautifully customized space that perfectly combines functionality and style. Let our expertise and dedication to exceptional craftsmanship transform your space into a haven that reflects your individual taste and enhances your daily living.